Industrial installation and maintenance
Kutepa Industrial Service Oy
Industrial maintenance and repair services
We offer industrial maintenance and repair services, including repair welding and replacing and servicing of mechanical process equipment. Though we do not have an emergency stand-by service, we are usually able to respond to requests quickly when required.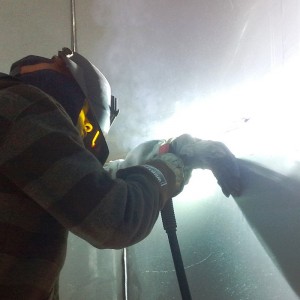 We aim to plan and schedule maintenance and repair tasks so as to ensure minimal disruption to customer's production. We can work during holiday seasons and public holidays, which are often perfect times for maintenance work.
Our professionals will also help in locating faults and in planning maintenance operations. Our maintenance services help to prolong the lifecycle of production equipment and improve their reliability.
Contact us
Please leave your Email address so we will respond to you.
Kutepa Group specializes in the delivery of material handling and storage systems. We provide all services needed in the material handling chain, including equipment planning and manufacture and systems installation and maintenance.