Anti-wear and corrosion protection of materials
Kutepa Rubber Service Oy
Recoating of objects
In cooperation with Kutepa's manufacturing workshop, we are able to offer recoating of various objects as a turnkey service from start to finish. We will take care of scaffolding, remove the old coating, and apply the new coating. Our coating service covers for example storage and process tanks and silos, ships, and various wear and tear parts.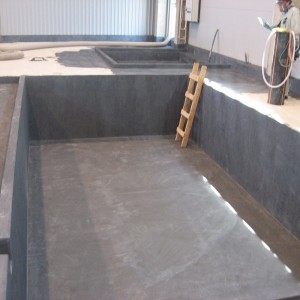 We can implement the recoating in our own operating premises, in which case we will participate in the organization of the freight of the object that is to be coated, or in customer's premises as an on-site service.
Coatings have developed rapidly in recent years. Coating that were widely popular in the past may no longer be the best choice for your purpose. Contact our skilled professionals to find the best option for your needs.
Contact us
Please leave your Email address so we will respond to you.
Kutepa Group specializes in the delivery of material handling and storage systems. We provide all services needed in the material handling chain, including equipment planning and manufacture and systems installation and maintenance.