Manufacturing workshop
Kuortaneen Teollisuuspalvelu Oy
A workshop that tailors its capacity to meet your needs
Kutepa's manufacturing workshop operates in Kuortane, where we are surrounded by production premises that are ideally suited to our tasks. This allows us to scale our operations quickly based on the orders received in terms of production premises.
We manufacture products from the following materials:
Carbon steel
RST
HST
LDX
Al-Mg
CRC-coatings
Our product range includes silos and tanks; screw, belt, and other kinds of conveyors; elevators; steel structures, and hard-coated objects.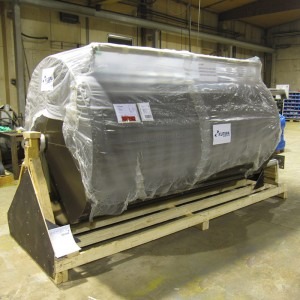 A fast, service-oriented supplier
We aim to respond quickly to urgent delivery needs. We are usually able to handle very short-notice orders as well.
A project manager will be appointed to manage each project from start to finish. This ensures smooth communication and ability to react to changes quickly when one person is in control of the situation at all times.
Do you need the drawings?
Our experienced designers will help you where required in preparing parts drawings. If you know what kind of part you need but don't have the exact drawings, look no further! We will help you find the best procurement channels for materials and accessories.
Contact us
Please leave your Email address so we will respond to you.
Kutepa Group specializes in the delivery of material handling and storage systems. We provide all services needed in the material handling chain, including equipment planning and manufacture and systems installation and maintenance.