Manufacturing workshop
Kuortaneen Teollisuuspalvelu Oy
Sandblasting, painting, and coating
Our manufacturing workshop also includes a painting shop and sandblasting shop, which allows us to deliver cleaned and coated parts where required. In cooperation with Kutepa Rubber Service, we can also manufacture anti-wear and corrosion coated parts.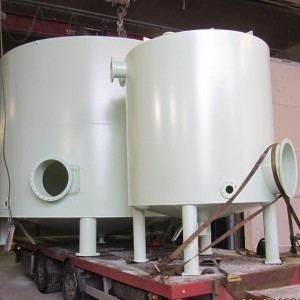 Painting shop services
Our painting shop services are also available to companies outside our Group. Our 700m2 premises are suited to painting both individual items and small series. We always choose the paints in cooperation with our suppliers, ensuring that the final product is perfect for you.
Sandblasting services
Sandblasting is ideal for cleaning rusted and dirty items and for removing old paint or coating. Our services include repainting, protective coating, and other recoating of previously painted or coated objects.
Contact us
Please leave your Email address so we will respond to you.
Kutepa Group specializes in the delivery of material handling and storage systems. We provide all services needed in the material handling chain, including equipment planning and manufacture and systems installation and maintenance.